MagicalMike.com is a place to learn about a unique form of entertainment for both your home parties and corporate events. Both civic and business world clients have enjoyed Mike's magic shows for over 20 years.
Whether you need entertainment for a home diner party, family picnic or a corporate meeting Mike can fit the bill. You will laugh and be moved emotionally at the wonders Mike performs. From a comedy lost locked deck card trick that leaves them laughing, or the emotions story about Mike's Uncle Joe, you will leave his show with a feeling of good will and happiness.
Browse our Web site for more information abou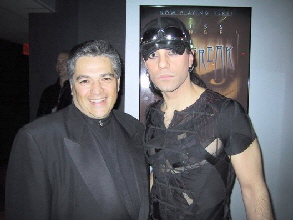 t MagicalMike.com. If you have any questions or would like to speak with MagicalMike.com regarding booking for an event, please e-mail us at Mike@magicalmike.com or call us at 2016153926.
At MagicalMike.com, the customer always comes first.

If you are looking for Mike's Photography pagego here: photoguymike